Time is running out! The NEC SV8100 is reaching its end-of-life. So what's next?
August 1, 2018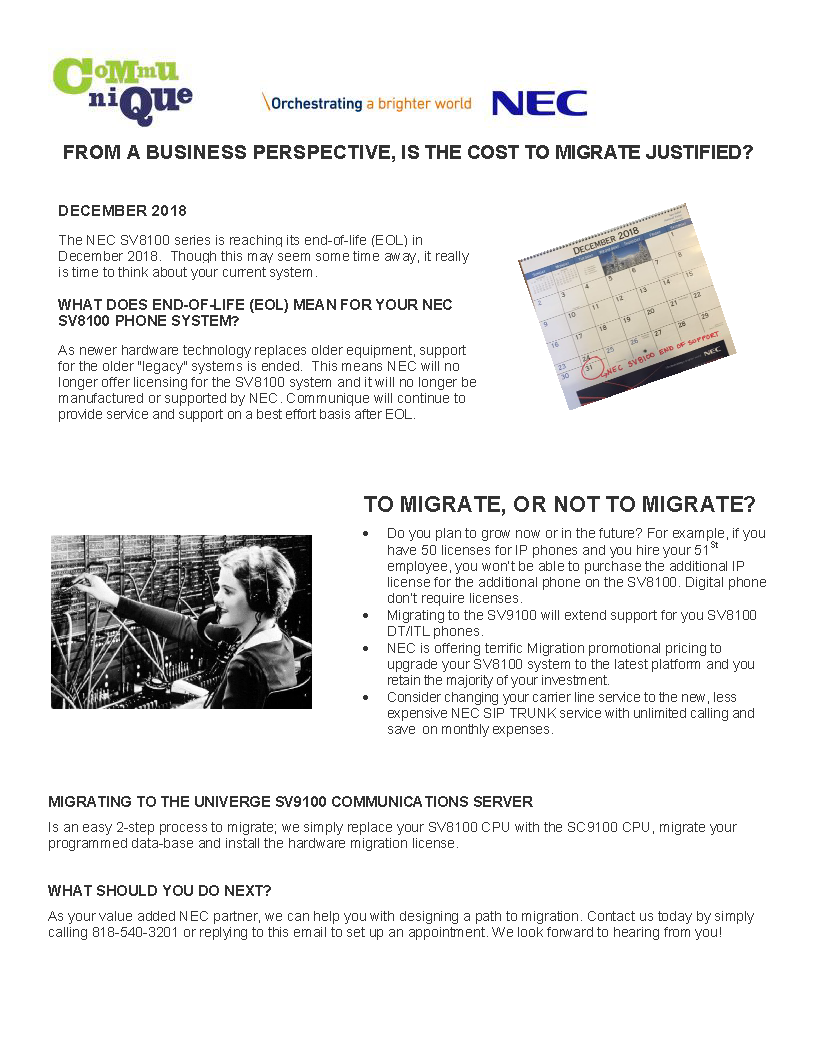 FAQ's:
What Benefits do I get from Upgrading my Current System to the NEC SV9100?
Implement lower cost SIP (IP) Trunks to replace more expensive standard business phone lines and Digital PRI's.
Enhanced mobility Apps for Smartphones
Many more (call to discuss)
Do I have to Buy New Phones?
The SV8100 DTL and ITL model phones work with the new SV9100 System and do not need to be replaced
What type of Savings/Promotions are available?
NEC is offering migration promos for licensed SV8100 customers. Most customers will see a savings of approximately 50% lower than standard NEC prices.
Are there Financing Plans Available?
NEC Financial Services offers a 36 mo. $1.00 Buy Out Lease option to finance this migration, or simply pay our standard cash purchase terms